Looking for your next reliable pickup truck to enhance your activities for both work and play? If so-and you call Woodbury, Deptford, and West Deptford, NJ, home-contact Ace Ford. Our team wants to help you choose between two popular models: the Ford F-150 and the Chevy Silverado.
Below, you can find out how these two competitors match up head to head!
---
Ford F-150 vs Chevy Silverado: Capability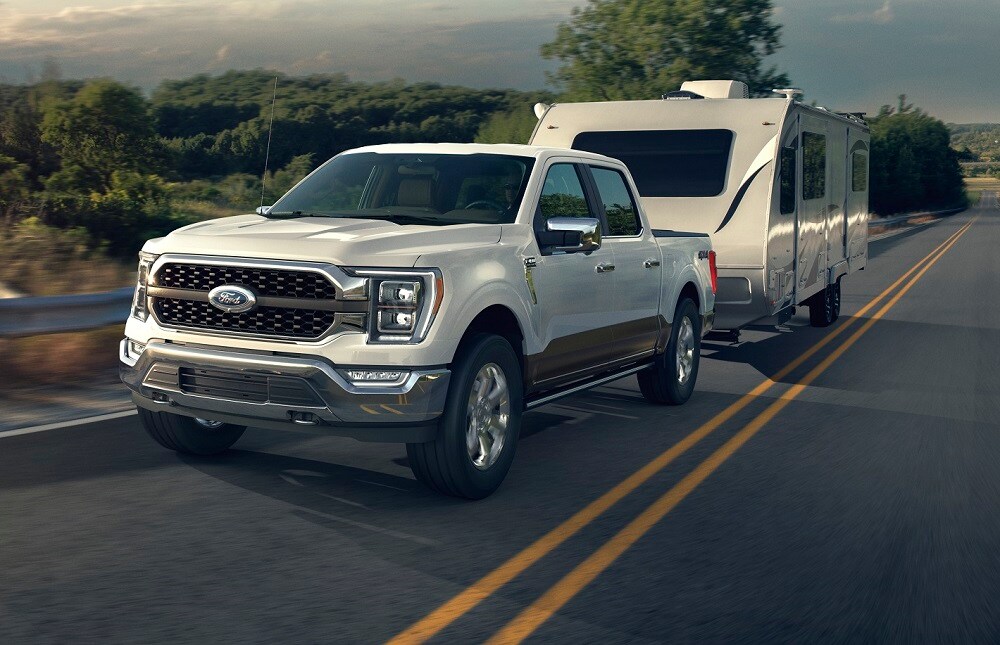 Both these trucks offer 6-engine lineups, so you can pick the power that best suits your needs.
In the 2021 Ford F-150, however, you will have the option to balance power with efficiency thanks to the available full-hybrid motor and a hybrid electronic 10-speed automatic transmission. Unfortunately, the 2021 Chevy Silverado does not offer a full-hybrid engine option.
Depending on which engine you choose and whether you have the proper equipment on board, you can expect to tow heavy loads with either model.
Once again, though, the Ford outshines its Chevy competitor:
Ford F-150

Chevy Silverado

Maximum Available Payload

3,325 pounds

2,280 pounds

Maximum Available Towing Capacity

14,000 pounds

13,300 pounds
---
2021 Ford F-150 vs 2021 Chevy Silverado: Performance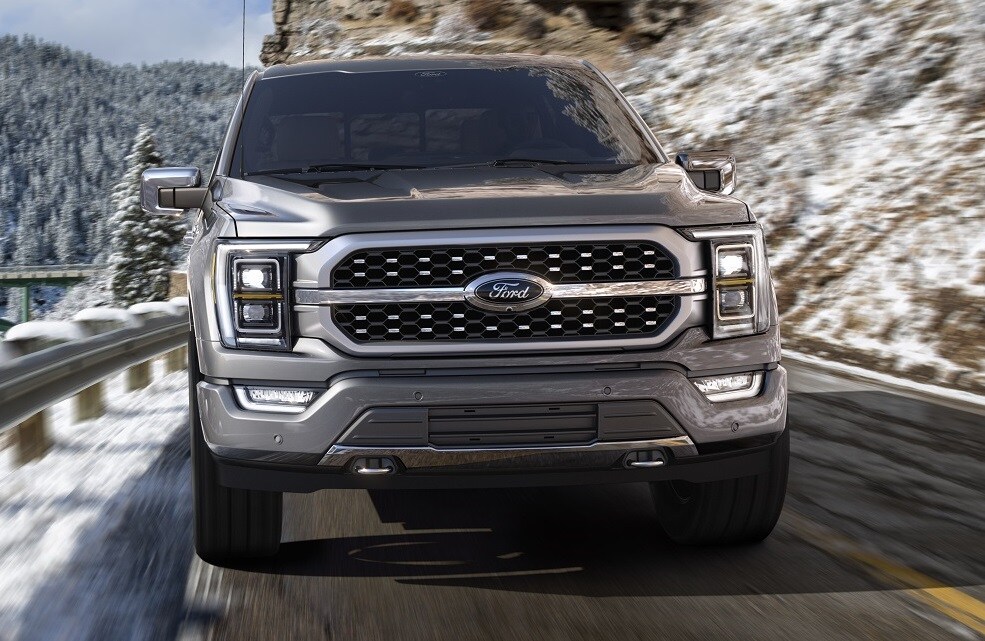 In addition to offering a greater towing capacity and payload, the 2021 Ford F-150 offers a variety of convenient selectable drive modes.
The Ford F-150 offers Normal Mode, as well as the following drive modes:
Eco
Sport
Tow/Haul
Slippery
Trail
Deep Snow/Sand (4x4 models)
Mud/Rut (4x4 models)
The 2021 Chevy Silverado also offers a lineup of seven selectable drive modes. However, it does not offer an efficiency-boosting ECO Mode.
---
Ford F-150 vs Chevy Silverado: Technology

To go along with its more robust selection of drive modes, the 2021 Ford F-150 offers an available 12-inch productivity screen that displays a unique theme, depending on the drive mode in use. In comparison, the largest productivity screen offered by the 2021 Chevy Silverado maxes out at just eight inches.
Similarly, the Ford F-150 offers a larger available touchscreen display and over ten additional speakers than the Chevy Silverado:
Ford F-150

Chevy Silverado

Largest Available Touchscreen Display

12 inches

8 inches

Largest Available Premium Audio System

18 speakers

7 speakers
---
2021 Ford F-150 vs 2021 Chevy Silverado: Interior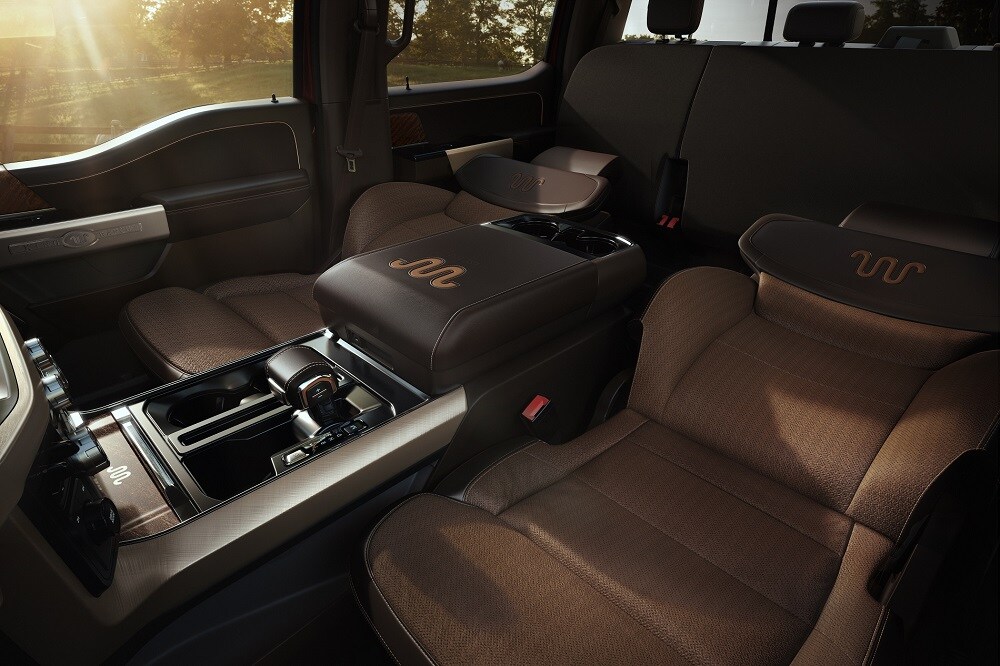 Once you step inside these trucks, there a few comfort-enhancing and productivity-enhancing features that you will only find in the Ford F-150.
First off, the Ford F-150 offers available front Max Recline Seats that fold nearly all the way down, so you can take a power nap whenever you need one.
Ready for even more? The 2021 Ford F-150 offers optional leather seats, with Active Motion® massaging technology that promotes relaxation and reduces fatigue on long drives.
When you need to get to work, the available Interior Work Surface transforms the cab into a mobile office, by providing you with a flat surface to use your laptop or fill out paperwork. Once you're done, it folds up and out of the way.
Unfortunately, you will not find any comparable features to these in the 2021 Chevy Silverado.
---
Pick Your Next Pickup: Ford F-150 or Chevy Silverado?
Whether you want to maximize towing capacity, touchscreen displays, interior comfort, or all three, the 2021 Ford F-150 clearly offers more than the 2021 Chevy Silverado.
We at Ace Ford believe you will love driving this classic Ford truck. However, there is no need to take our word for it!
Contact an associate to schedule your Ford F-150 test drive near Woodbury, Deptford, and West Deptford, NJ, today to see how this mighty truck measures up to your expectations!