When considering the Ford Explorer, you might be asking yourself many questions, especially about reliability. At Ace Ford, we know that not only is this model reliable, but it can also outperform your expectations. We've gone ahead and written this reliability guide for the benefit of our friends and neighbors near and around Woodbury, Deptford, and West Deptford, NJ.
---
Ford Explorer Safety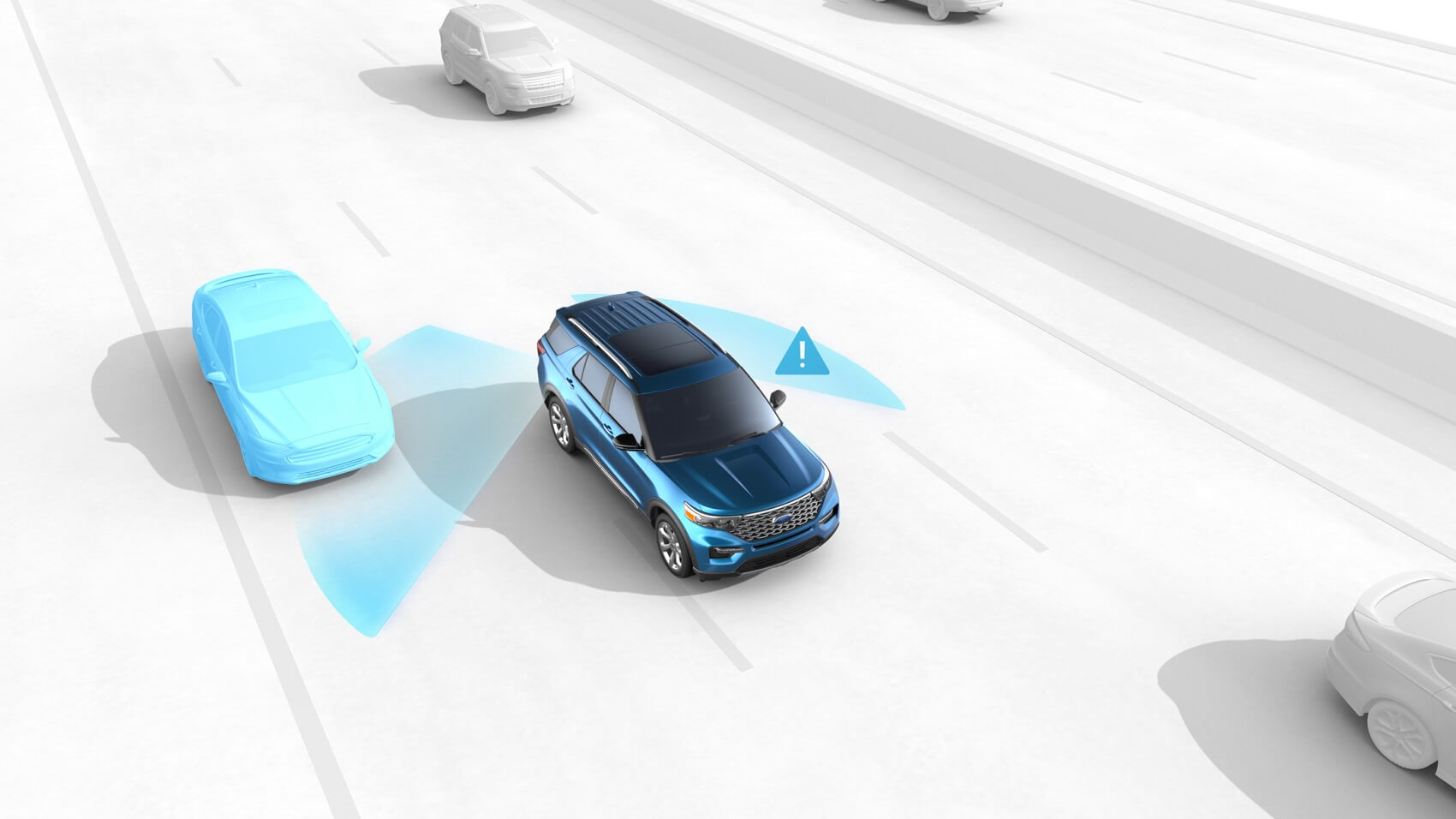 Safety is always a priority for the discerning driver, especially those with families. The Explorer comes equipped with a series of features that you can rely on in times of hazardous conditions or incidents. As a first example, there is the Belt-Minder® which lets out a chime whenever a safety belt is unbuckled. This is available in all rows, so you can rely on everyone being safely and securely locked-in when beginning a drive.
Another reliable safety feature is the AdvanceTrac® with Roll Stability Control™. With this in place, you'll be able to tackle many kinds of terrain-everything from ice, gravel, and rain. In more hazardous road conditions, you'll have this working towards keeping you from experience a roll-over scenario, making it an ideal vehicle for areas that experience rapid changes in weather conditions.
---
Ford Explorer Interior Dimensions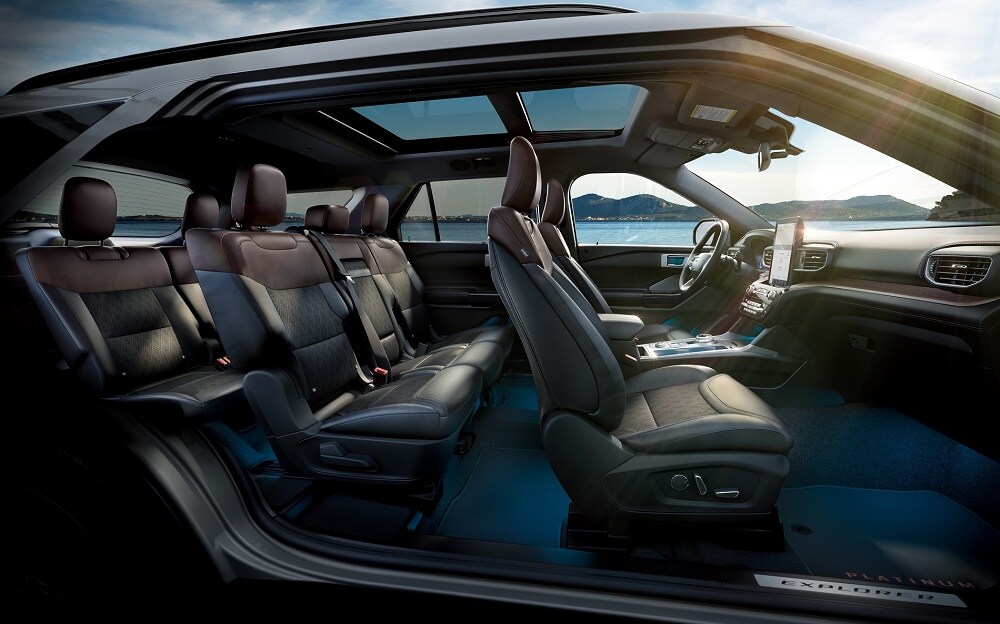 If you're expecting to go on a big adventure with a full cabin, you can guarantee that everyone will be comfortable. Due to the generous amount of space the Explorer allots to the inside cabin, passengers can take advantage of this. Everyone can really stretch their legs out and freely navigate the cabin without feeling packed in.
Below are the hard numbers that demonstrate the comfortable experience that awaits you and your passengers:
Headroom: 40.7 inches/40.5 inches/38.9 inches
Legroom: 43 inches/39 inches/32.2 inches
Shoulder Room: 61.8 inches/61.9 inches/54.6 inches
Hip Room: 59.2 inches/59.1 inches/40.9 inches
With expansive space like this being offered, you can rely on the Explorer to accommodate everyone who straps in for an adventurous vacation as well as tackle your morning commute. You might be also wondering about cargo space. Well, the Explorer has you covered there as well!
With a cargo volume of 87.8 cubic feet behind the first row, the Explorer is equipped to carry all the things you don't want to leave behind for your trip. As the cabin fills, however, that cargo volume drops to 47.9 cubic feet behind the second row, which is still extremely spacious and ready to hold your important material. With a packed cabin, you still have 18.2 cubic feet of cargo volume behind the third row.
---
Ford Explorer Fuel Efficiency

The Explorer comes ready to tackle the road with a high fuel efficiency of 20 city/28 highway. You can rely on the Explorer's 17.9-gallon fuel tank to ensure that you won't be making frequent stops along the way. You'll drive with peace of mind, knowing that what you put into the tank will last as you traverse the highways on your adventures and tackle the working commute.
---
Schedule Your Test Drive Today!
Now that our friends and neighbors near and around Woodbury, Deptford, and West Deptford, New Jersey, have read our Ford Explorer reliability guide, its time to take the next step together. While we can tell you how reliable the Explorer is, nothing beats being behind the wheel. So now, it's time to schedule a test drive of your own at Ace Ford today!