Shop for Your Next New Ford Truck in Woodbury, NJ
Get Started
Ford makes some amazing trucks, and you'll appreciate the new models we offer at Ace Ford. When looking for a new truck, stop at our dealership to find quality options and sales associates who can help you better understand the models, trim levels, performance packages, and much more. When you shop at our dealership near Blackwood, NJ, you'll get to work with sales associates who care about your experience, too.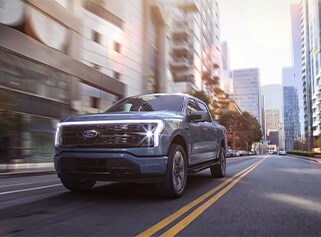 THE PICKUP WITH A LOT OF PICK UP
The 2023 F-150® pickup doesn't sit idle; it leads the power charge. It's a purpose-built giant of capability, tough as all get-out and eagerly waiting to tackle whatever terrain is put in front of it. Matched with impressive power ratings throughout the entire lineup, including the 3.5L PowerBoost™ Full Hybrid V6 engine, the F-150 pickup puts its legendary power up against those who dare to question it.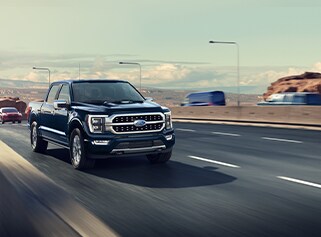 THERE'S A WHOLE LOT OF HORSEPOWER IN OUR STABLE
The Ford F-150® pickup is our ultimate work hard - play hard - truck. Whether you're a heavy hauler or off-road adventurer, there's a powerfully capable engine to back you up. From the grunt-worthy 400 horse 5.0L Ti-VCT V8 to the F-150® Raptor® terrain-shredding monstrous twin-turbo 3.5L 450 horsepower beast.

And just when you thought you'd seen it all the 3.5L PowerBoost™ Hybrid churns out a massive 570 ft. lb. of torque to match it's equallyimpressive 450 horsepower.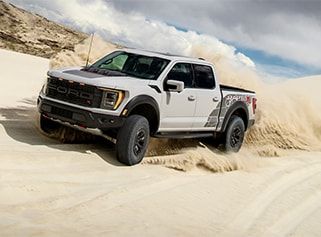 SELECTABLE DRIVE MODES
Selectable Drive Modes instantly modify the Electronic Stability Control System and Traction Control based on the type of terrain you encounter. Each mode has its own avatar and theme that display in your cluster. 4x2 models offer Selectable Drive Modes: Normal, ECO, Sport, Tow/Haul, Slippery and Trail. 4x4 models offer Normal, ECO, Sport, Tow/Haul, Deep Snow/Sand and Mud/Ruts. FX4 equipped trucks, Tremor™ and Raptor® add unique modes like Rock Crawl and more.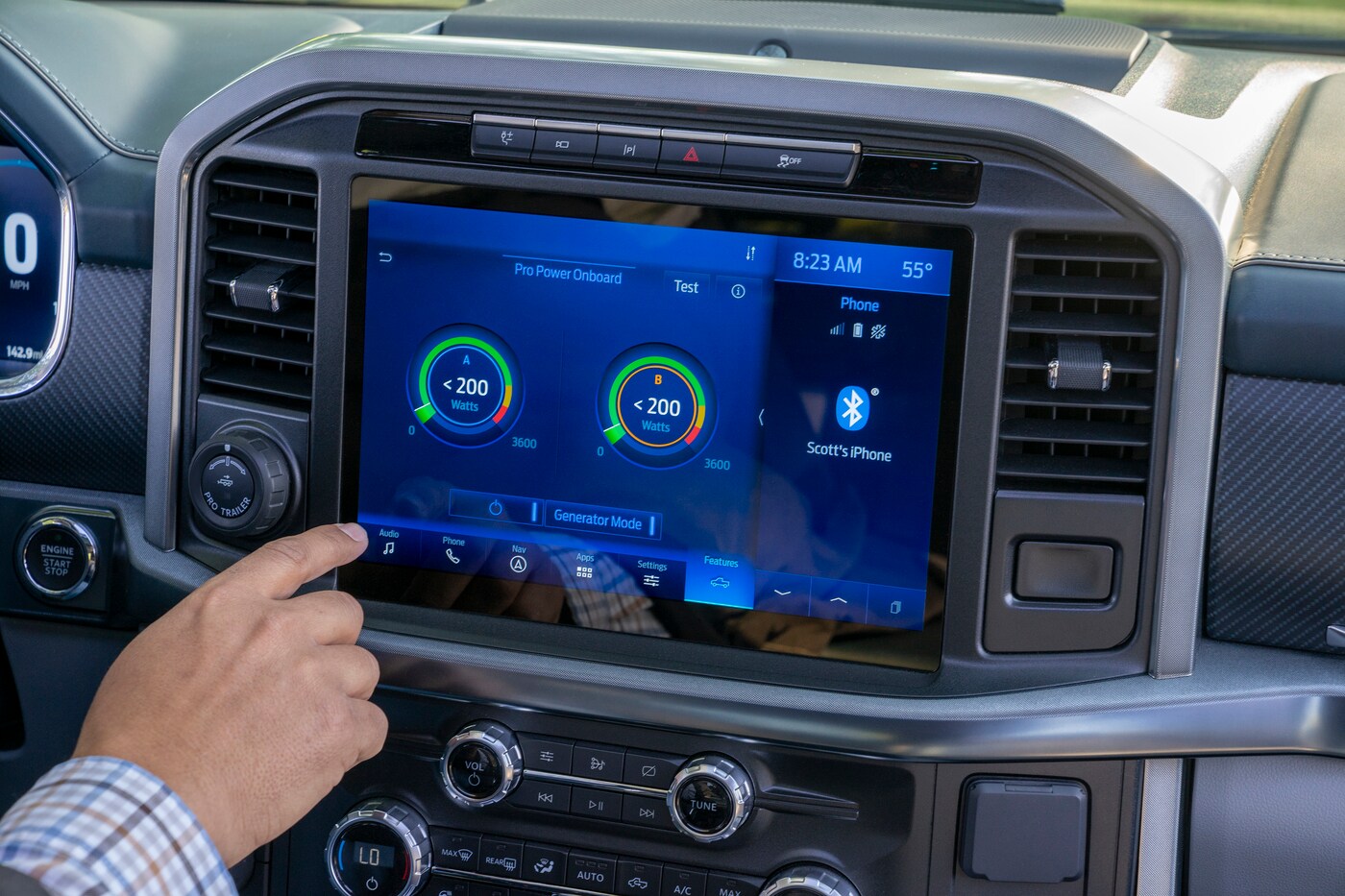 ITS VERSATILITY IS AS IMPRESSIVE AS ITS CAPABILITY
It's not a one dimensional kinda truck, it's our ultimate do-it-all pickup. And F-150® can be configured to be whatever your lifestyle demands. Arrange it however you like with multiple choices of wheelbases, body styles, seating options and more.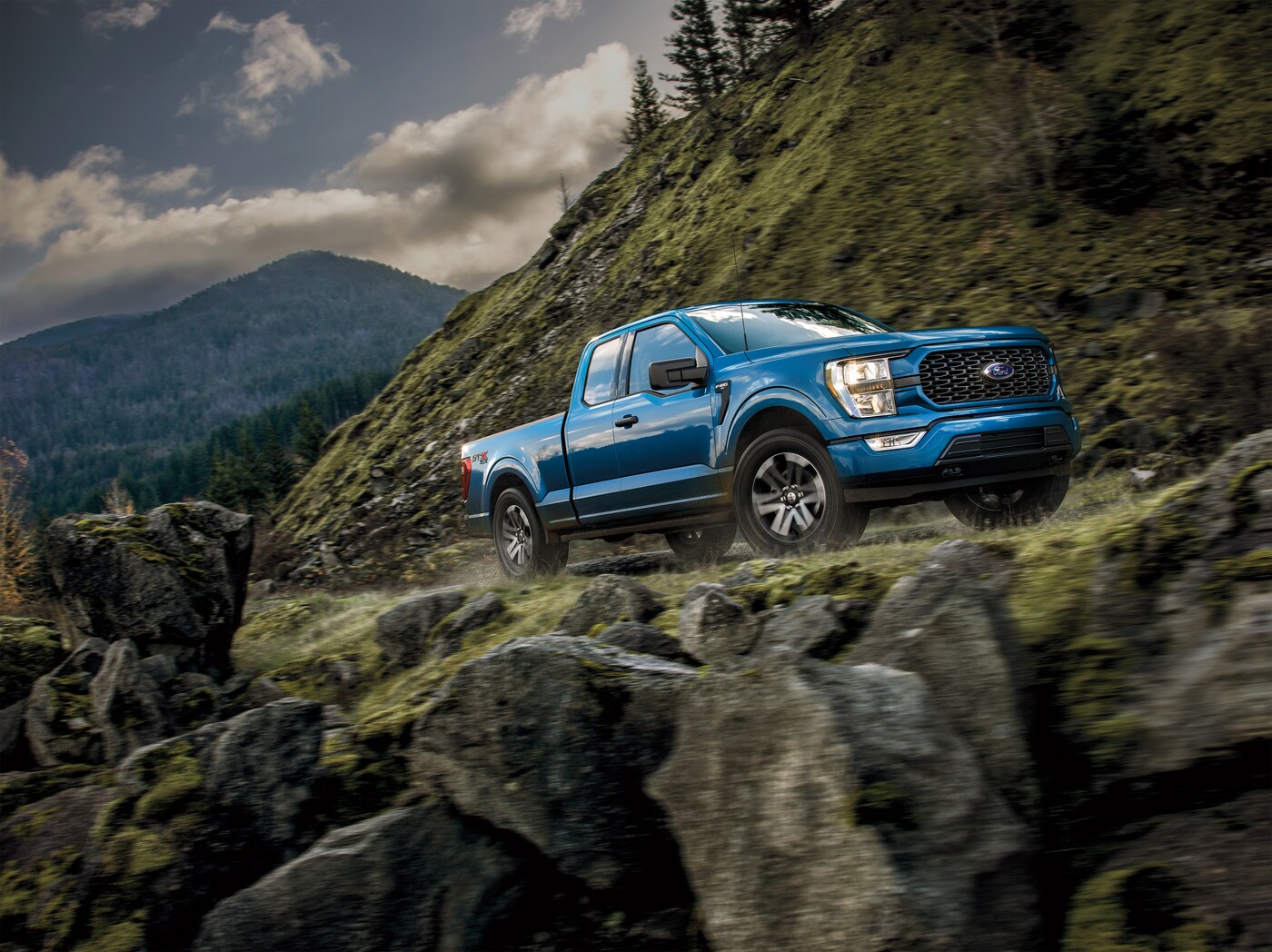 BUILT FORD TOUGH® OUTSIDE, INSIDE AND UNDERSIDE
No element of this truck gets a free pass. Every bolt, weld and part is engineered to withstand everything you got. And a whole lot more. That's the benchmark of Built Ford Tough.® We stand by that moniker for every truck that rolls off the line and onto your driveway.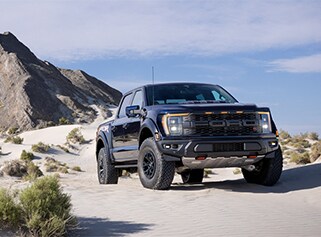 CHALLENGES OUR TOUGHEST PROVING GROUNDS
It doesn't see a showroom floor until it's been put through the harshest tests that earn it the Built Ford Tough® title. To prove the F-150® delivers the performance customers demand, it has to make the grade. Towing fully loaded trailers over desert mountain passes, holding up in extreme weather conditions from -40 to 120° F, withstanding punishing off-road terrain and conquering frozen flatlands.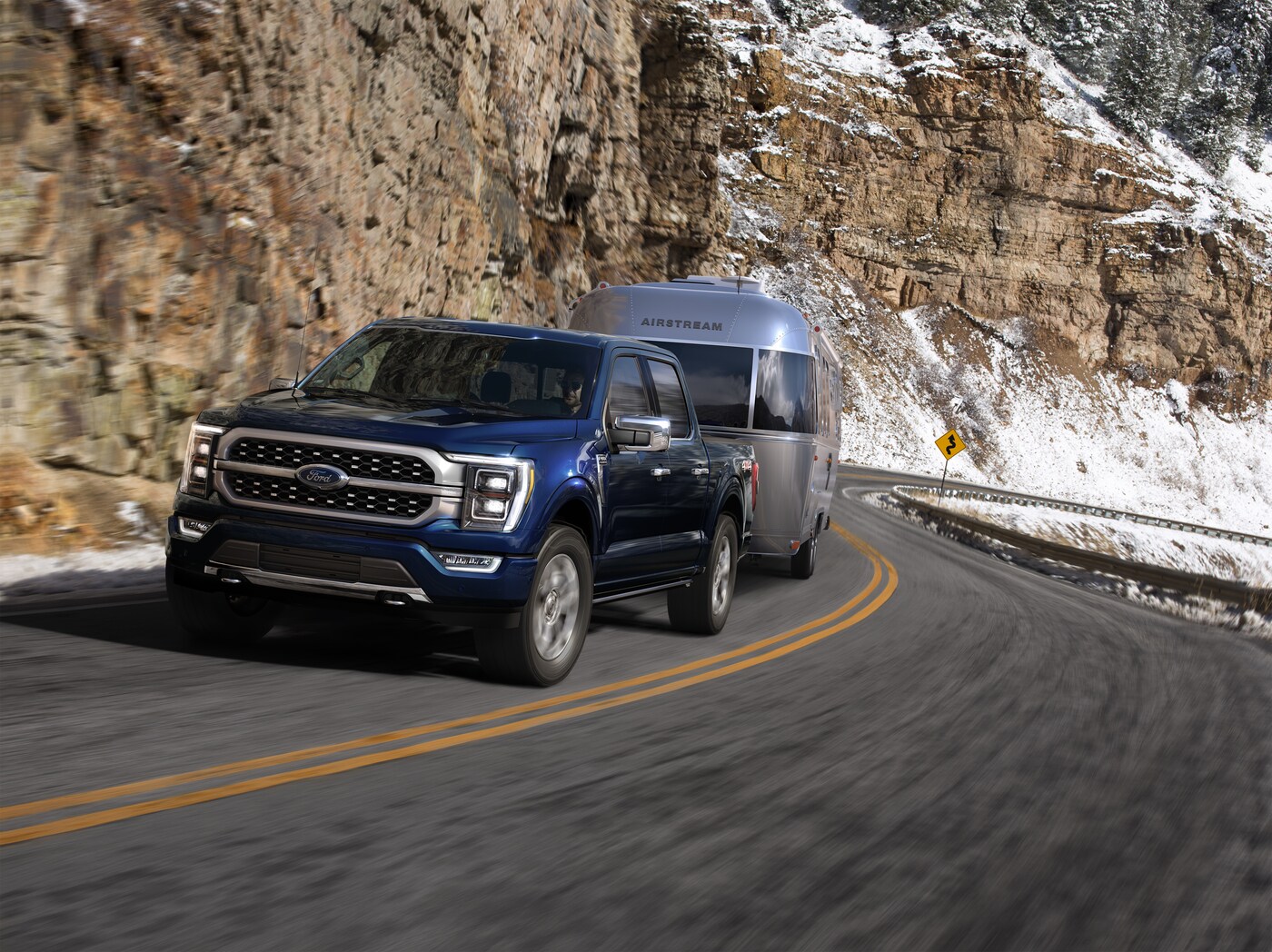 PULLS MORE SO YOU CAN DO MORE
The bigger the toys the bigger the fun. When you need to get away for some R&R - and outdoor adventure, the F-150® pickup delivers a best-in-class towing capacity of 14,000 lbs. to get you wherever you need with whatever you need.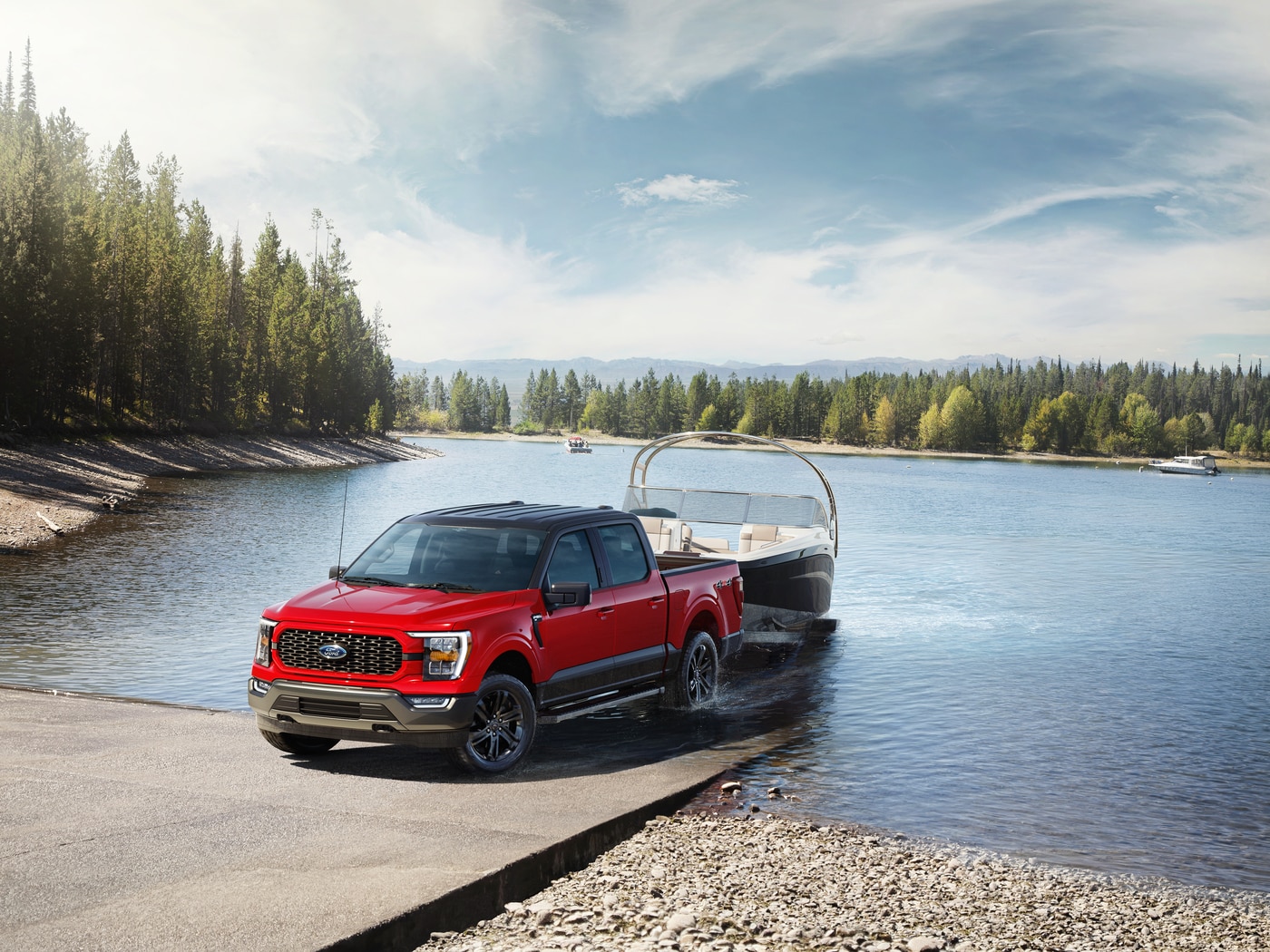 THE SOLUTION TO ALL OF YOUR TOWING NEEDS
It's never just one thing. One day it's a trailer full of lumber, next the family boat. With so many demands that require proven capability, you need a truck that runs the gamut on towing performance - as well as innovative towing technology. That's where the Ford F-150® pickup comes ready with intelligent features to help hitch, maneuver and tow with confidence.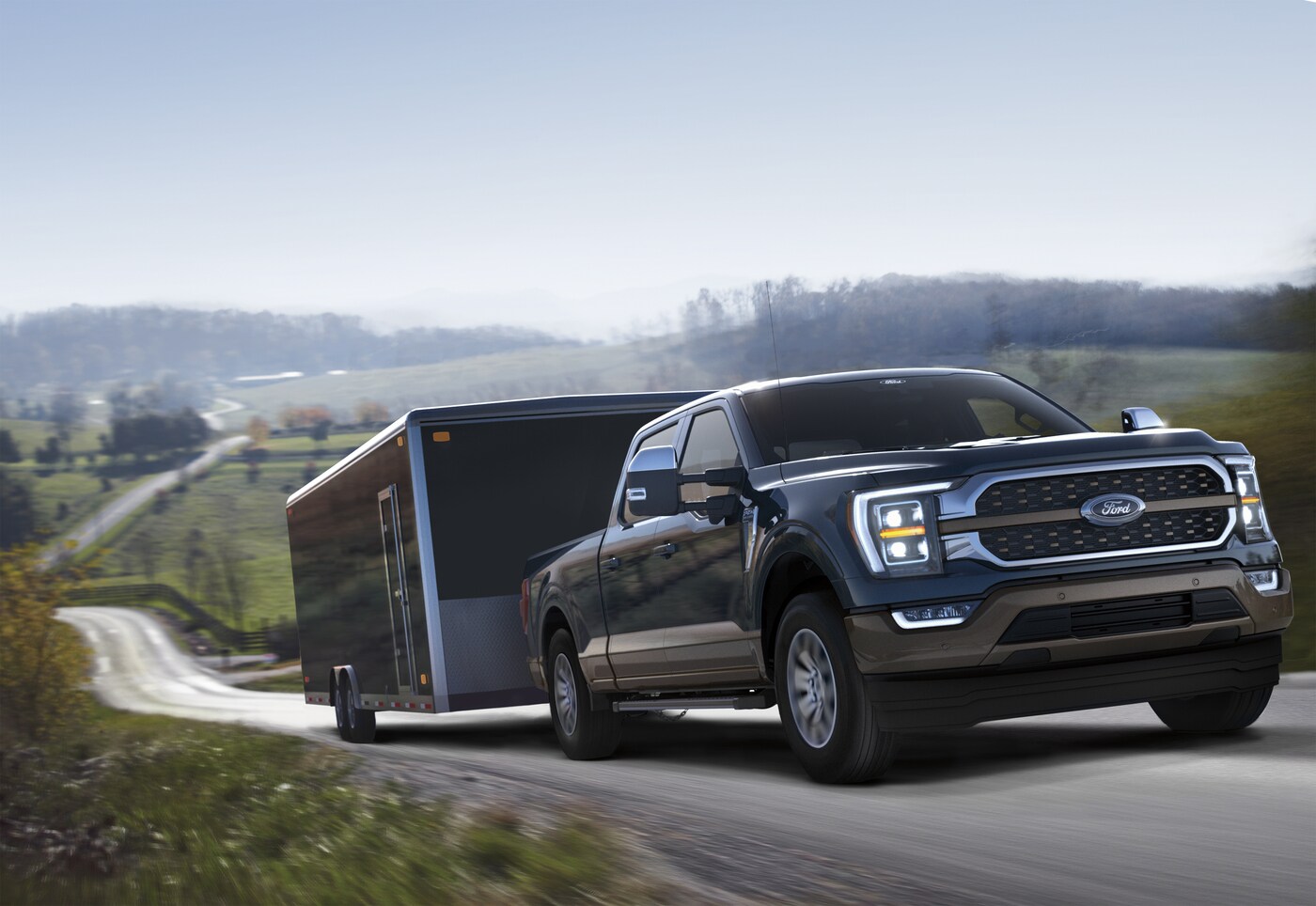 SMART HITCH
Designed to help you practice safe towing, available Smart Hitch delivers the technology to help you distribute the weight in your trailer. It activates through your center touchscreen to determine your approximate trailer tongue weight and informs you that your trailer weight is distributed correctly. Smart Hitch measures the tongue weight of your trailer through the connection process calculating its appropriate weight and guides weight distribution onscreen with the FordPass  App, Smart Taillamps, or on your SYNC  4 screen.
Every Detail Matters
It's not just one thing that makes a great truck, it's a combination of features that make your truck great. From powerful engines to smart technology, there's an F-150® pickup to fit all aspects of your life.
How can we help?
* Indicates a required field