Our Auto Body Shop Serves Customers In Woodbury, Philadelphia, Cherry Hill, Starford, Turnersville, And Everywhere Nearby!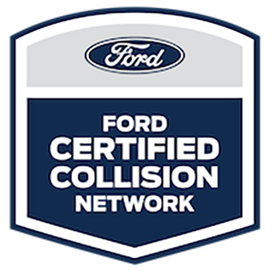 Since 1913, ACE Ford has been one of the most trusted Ford dealers in NJ, providing our customers with only the best customer service, authentic products, and collision repairs. Our family-owned and operated business continues to make your auto repairs seamless, easy, and convenient. You'll be glad to bring your vehicle to our state-of-the-art Auto Body Shop, where it will be in the hands of our manufacturer-trained repair team. We understand the troubles that come with an accident, which is why we take pride in serving you and being one of the leading collision repair providers in New Jersey.

At the ACE Auto Body Shop, a Ford Certified Collision Center, we will provide you with all of the knowledge and care to bring your vehicle back to peak performance. Our friendly staff will provide unparalleled quality repairs and make sure that your automobile is restored to its proper caliber. We also use environmentally-conscious materials like waterborne paint to keep your vehicle shining. If you are in search of a car repair shop that you can rely on to provide the best service, come to your ACE Ford Auto Body Shop in Woodbury NJ, or call us at (856)-848-8300. We are here to make sure that all of your auto body needs are swiftly and precisely met. The family at ACE Ford invites you to our innovative Auto Body Shop today.