Are you searching for high-quality Ford auto body repairs near Woodbury NJ, Blackwood NJ, Glassboro, Deptford and Swedesboro? If so, all of us at Ace Ford, your local Ford dealer in NJ , are committed to providing you with top-notch repairs. Every day we strive to empower our loyal customers with pertinent information to make informed decisions regarding their automotive repair needs.
Below, you can learn about how we do auto body repairs, get info on our team of factory-trained service technicians and general automotive services, and more. Our representatives are always available to answer your questions in detail. Feel free to contact us!
---
Auto Body Repair FAQs

To help you move forward, we've compiled a list of questions that customers frequently ask when making decisions about automotive repairs at our Ford auto body shop. We want to make this process as transparent and seamless as possible.
Q: My insurance provider has a body shop they recommend that I use. Do I have to use that shop?
A: NO. At our Ford-certified auto body shop, we work with all insurance carriers. We'll negotiate the claim on your behalf to help ensure that your repairs are covered. 
Q: Is it necessary to provide my insurance provider with two estimates for my Ford auto body repairs?
A: NO. The law clearly states that you only need one estimate. Call or visit your local Ford dealership to obtain an estimate, and we will answer any questions you may have regarding insurance claim practices. We want you to know and understand your consumer rights.
Q: Are my body repairs guaranteed?
A: YES. We are a Ford-certified collision center, and we have been family owned and operated for over 100 years. We only use authentic Ford parts. We will work tirelessly to ensure your satisfaction.
Q: I was in a collision and the other driver was at fault. What is the best course of action?
A: Your best option when you are not at fault in a collision is to submit a claim directly to the other party's insurance provider. You may also want to file a claim to your provider. We will be happy to assist you throughout this process.
Q: What should I do if my insurance provider's estimate is different from the estimate provided by my local Ford auto body shop?
A: Keep in mind that an estimate from your insurance company is just the beginning of the process. Your provider may write an estimate that does not entirely cover all the costs associated with your necessary repairs. Here at your local Ford dealer, we work to advocate on your behalf to make sure you receive fair compensation for your vehicle repairs.
Q: Can I expect my vehicle to be returned to me in the same condition as it was before the accident?
A: YES. Here at your local Ford body shop, our highly skilled technicians work with top-of-the-line technology and Ford-certified parts to ensure that your vehicle is returned to you in the same condition it was prior to the collision.
Q: I have a lease on my vehicle. What should I do to obtain auto body repairs following a collision?
A: When leasing a vehicle, you are responsible for maintaining the condition. Therefore, it is essential to choose a certified Ford collision center like ours for repairs to preserve the value of your vehicle. 
---
Comprehensive Body Shop Services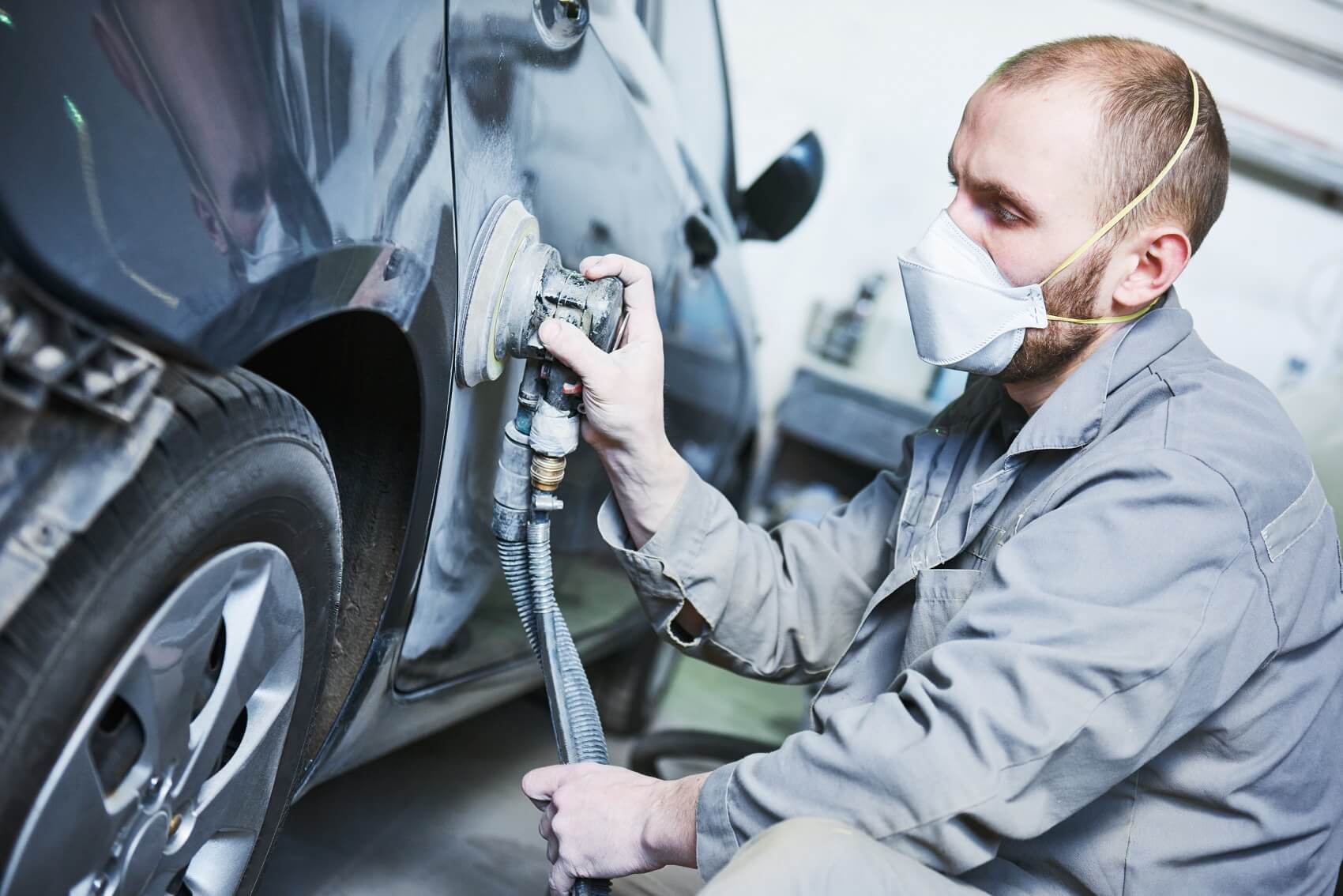 Whether you get into an unexpected fender bender or unpredictable weather patterns throw you a curve ball, you may need to get auto body repairs at some point along your automotive journey. Our team of expert factory-trained service technicians has the necessary knowledge and equipment to restore your car to its former glory.
With a trusted service team by your side, you can look forward to moving forward once again. A few of the services we can perform at our Ford auto body shop include the following and many more:
Paint work
Dent removal
Windshield/glass replacements or repairs
When you visit your local collision center, our knowledgeable technicians will first assess the damage to determine whether each component can be repaired or will need to be replaced.

Genuine Ford Parts
With every replacement we do on your Ford, we'll use original equipment manufacturer (OEM) Ford parts. These high-quality parts were designed specifically for your model. Not only will they fit perfectly with the other components of your vehicle, but they'll also help your Ford operate at peak performance.
If you enjoy doing DIY repairs on your Ford at home, you can use our convenient online order form to request all the genuine parts you need to get started. 
---
Our Ford Service Center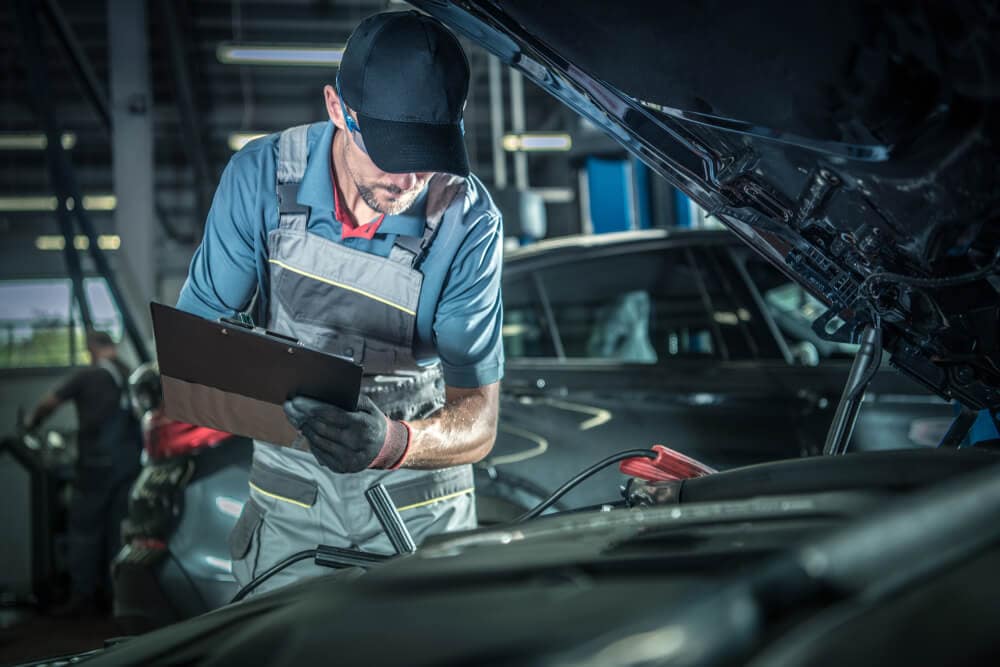 Along with our complete auto body service menu, we can also help you stay current with your car's recommended maintenance schedule at our service center. From basic oil changes to brake pad replacements and transmission repairs, we can keep your vehicle performing at its best for miles to come. A few of the other routine services we frequently perform include:
Wheel alignments
Fluid checks, corrections, and refills
Battery tests
Staying up to date with your vehicle's recommended maintenance schedule can extend its life and keep you safely on the road. The schedule for your exact make and model can be found in your owner's manual and includes time and mileage intervals for when to make an appointment for specific types of service.
Service Specials & Discounts

We offer rotating service specials, too, so make sure you check back often to see what deals we currently have in store!
Along with that, we want to give an extra-special thanks to the hardworking medical professionals and first responders in our community. That's why we offer a Community Heroes Service Special discount to all qualified customers who visit our service center.
---
Contact Your Local Ford-Certified Body Shop Today
If you've been involved in an accident, the caring team at Ace Ford auto body shop is here for you. When you visit our Ford-certified collision center, you can expect to receive the customer service and automotive care you deserve from beginning to end.
We'll work hard to get you back on the roads around Woodbury NJ, Blackwood NJ, Glassboro, Deptford and Swedesboro, safely, so you can embark your next adventure as quickly and seamlessly as possible!