Welcome to Our Service Department
Welcome to our service center, where we proudly serve drivers throughout Woodbury, Deptford, and West Deptford, NJ, and the surrounding areas! Have you been searching for a service center that can give your Ford car, truck, or SUV the amazing care that it needs? If so, look no further than our expert service technician team at ACE Ford.
We hope to become your premier destination for unparalleled maintenance that will get your Ford model operating at peak performance. Find out more about our Ford service center below and don't hesitate to reach out with any questions!
---
Comprehensive Automotive Services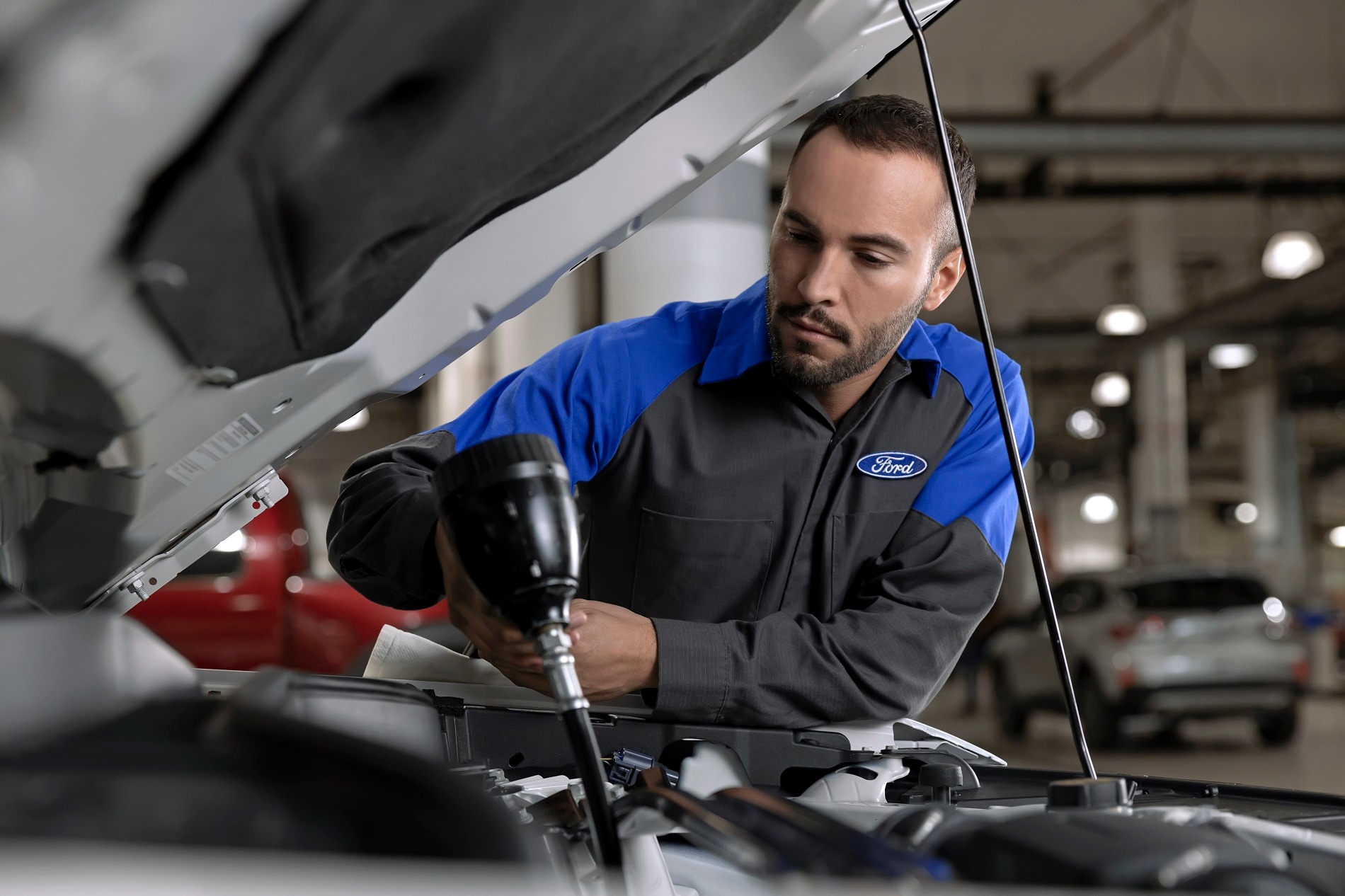 Whether your car is due for a simple oil change, or a new dashboard light just appeared, our team will get you safely back behind the wheel as quickly as possible. Should you ever need it, we also have an auto body shop and offer complete collision repairs. A few of the many services we offer include the following, and more:
Tire rotations
Wheel alignments
Fluid checks/refills
AC & heating services
Brake pad replacements
If you aren't sure what's going on with your vehicle, our expert service technicians will work hard to accurately diagnose and fix whatever may be going on.
---
Common Service Intervals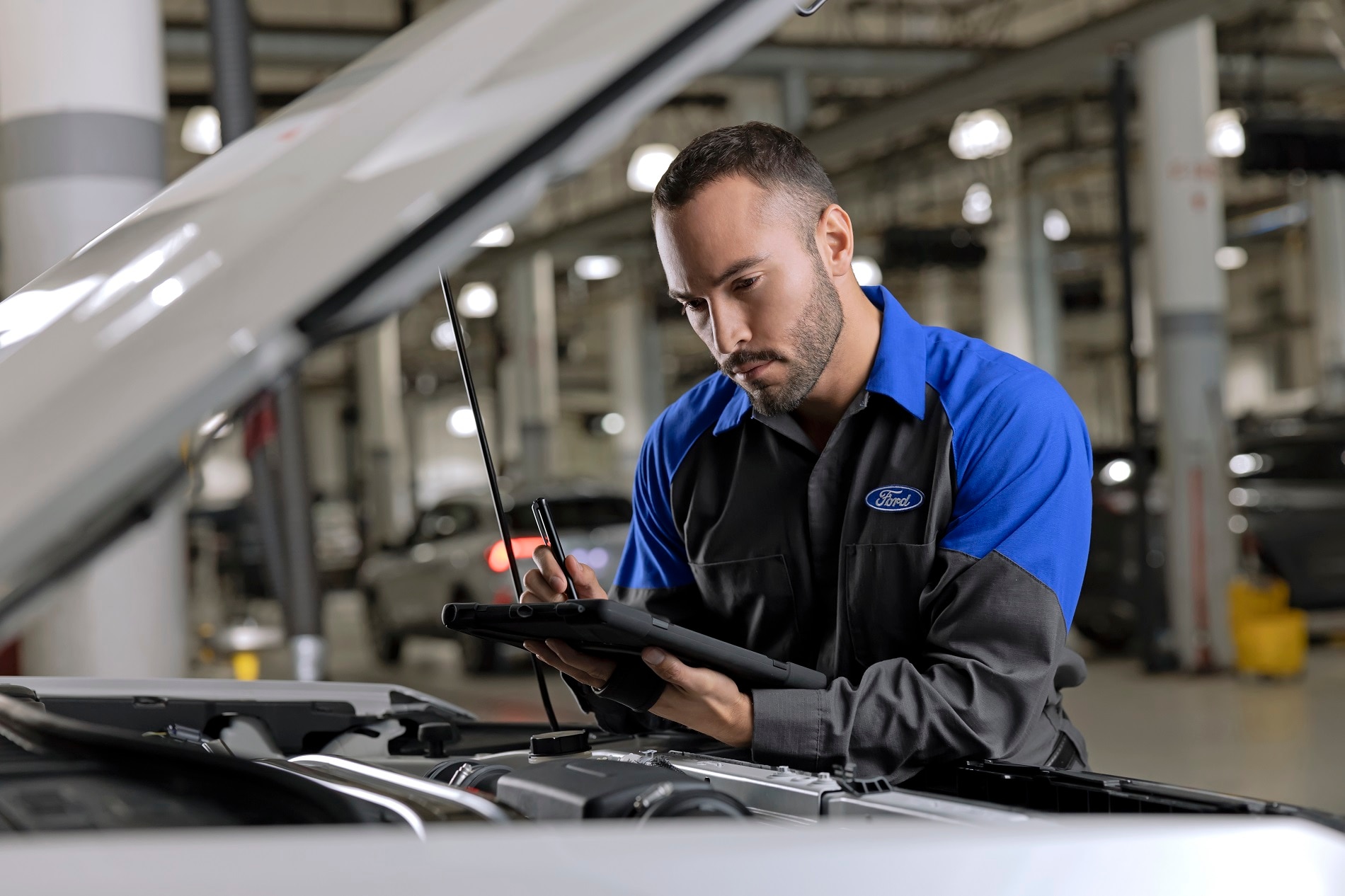 One of the best ways to ensure your Ford performs at its best is by keeping up with the recommended service schedule outlined in your vehicle's owner's manual. The mileage intervals will vary depending on the car you drive. However, there are a few common intervals that many manufacturers recommend, such as…
Engine oil/filter: Change between about every 3,000 and 7,000 miles or even more, depending on your make, model, and driving conditions.
Engine air filter: Replace about every 15,000 miles.
Battery: Inspect about every 35,000 miles and replace as needed.
Another important interval is replacing your brake pads. In general, these will need to be replaced about every 60,000 miles.
---
OEM Ford Parts
Our service technicians are all factory-trained and highly capable, so they can resolve whatever issues you are experiencing in a very timely matter. We also want to assure you that we only use original equipment manufacturer (OEM) parts for all replacements and repairs. These genuine parts were designed specifically for your make and model, so they'll fit perfectly and ensure optimal performance.
If you enjoy DIY automotive repairs or customization projects, you can order all the OEM Ford parts and accessories you need to get started. We also offer tires for sale, so you can replace them as needed.
---
Visit Our Ford Service Center Today
The health of your Ford model is extremely important, and as your Ford dealership, we prioritize that. That's why we only deliver the finest ACE Ford service possible every time you visit.
So, why wait? Schedule a service appointment with your Ford dealer in Woodbury, Deptford, and West Deptford, New Jersey, and get your vehicle the care it deserves today!